Clean Cotton Handmade Soap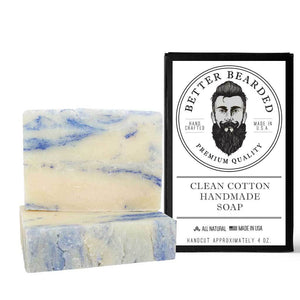 For those who love the smell of clean laundry this soap evokes freshly washed and dried clothes -- you know, that great scent that never stays around long? Now you have it in a soap you can use anytime! The best organic soap for men we can make with only the best ingredients for your skin.
Ingredients: Saponified Olive Oil, Water, Coconut Oil, Sodium Hydroxide, Organic Palm Oil, Shea Butter, Fragrance, Ultramarine Pigment.
Handmade in the USA. All Natural & 100% Vegan.