Dragon's Blood Handmade Soap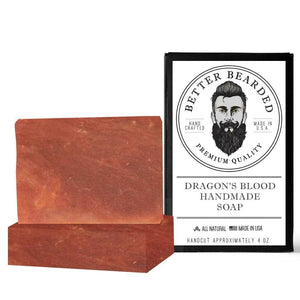 Calling all dragon slayers. This soap has an intoxicating scent with a blend of citrus, dragon fruit, cedar, and patchouli. It's a pleasant scent but never overpowering and 100% vegan. Your princess is waiting.

Ingredients: Olive Oil, Water, Coconut Oil, Sodium Hydroxide, Organic Palm Oil, Hemp Oil, Shea Butter, Orange Essential Oil, Natural Dragon Fruit Fragrance, Cedarwood Essential Oil, Patchouli Essential Oil, Iron Oxide.
Handmade in the USA. All Natural & 100% Vegan.